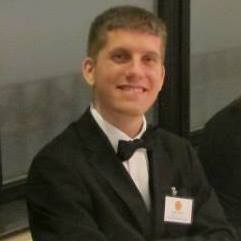 School and Year: JCC '12
Major: History
Leadership position: Campus Activities Board, Student Senator, Hall Council President
How do you define leadership? 
Leadership in my opinion is the ability to make others believe in themselves and encourages them to become leaders in their own right.
What first inspired you to become a student leader/get your current position?
My first semester I was a hermit that did nothing else except go to class and return to my dorm. In my second semester I was sick of that so I saw there was a position open in Student Senate so I went for it. After an interview I was appointed a senator and I haven't regretted it one bit.The reason I chose Student Senate was that I wanted to do something to help my fellow students and it gave me some power to affect change on the campus I love.
What is one experience (any kind) you think everyone should have?
I think one experience everyone should do is travel. I been to Greece, Italy, France, and just recently Belgium. It is a great way to discover more about the world and yourself.
What was your number one take-away from DFT?
Getting students involved more on campus.
What is your go-to happy song?
The Inquisition from the movie the history of the world part 1. It is historically funny and I like history it makes me laugh a lot.
http://www.lyricsmania.com/the_inquisition_lyrics_mel_brooks.html