I'll admit it's very difficult to get me to wake up before sunrise, but last Tuesday I set my alarm for the awful time of 4:30 am to attend the CMX Spark Conference based out of Europe.
Through groggy eyes and messy hair, I logged into the conference and was immediately welcomed by a thread of "Good Mornings and Buenos Días" in the group chatbox. I should've known the conference would start with high energy because the group, after all, was filled with community builders from around the world.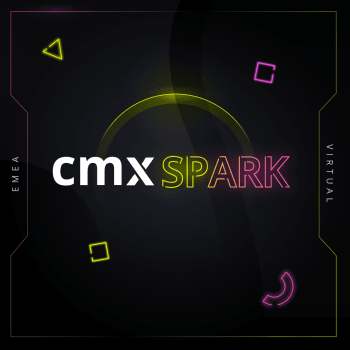 People introduced themselves, where they were logging in from, and who they worked for. As soon as I said my name and that I was from the USA, several people quickly responded with comments such as, "it must be so early in America" and "Good for you for waking up so early to be with us." The warm and welcoming atmosphere not only woke me up but also made me feel welcomed to the community.
In Dance Floor Theory, we talk about how important it is to quickly make new members feel welcomed to the community. We say that every community and event should have "door greeters" to help new people get plugged into the community. Even better than having assigned door greeters, is to build the idea into the culture of the community like it was at the CMX Spark Conference because everyone was so welcoming.
Although the world is collectively saying they are over the idea of having more virtual conferences and virtual meetings, it is still a wonderful gift that technology has given us to connect worldwide. If it wasn't for this conference being virtual, there's no way I would've been able to make the connections I did or the lessons I learned.
Four Takeaways From The CMX Spark Conference:

It's OK To Make Mistakes – As leaders, sometimes we fear mistakes. What I have learned through this experience from several leaders is that mistakes happen. As leaders, we put this pressure on ourselves when we make mistakes and sometimes dwell on them. Here is the lesson: Make the mistake, learn from it, and move on.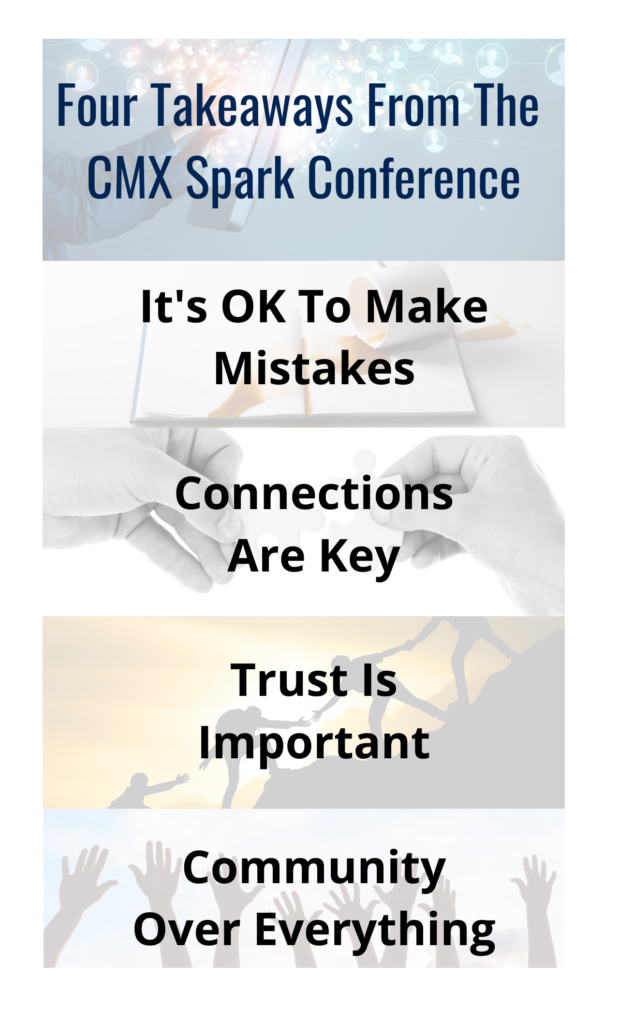 Connections Are Key – The first lesson of Dance Floor Theory is that the more friends you have on a dance floor, the more fun that dance is going to be, and the longer it is going to last. The key is building connections. By going to this conference, I was able to make several connections around the world. Not only was I able to talk to leaders from the UK, France, Belgium, Slovakia, and Italy, I was able to learn about their companies, what they do, and receive advice from them.
.
Trust Is Important – In one of the sessions I attended, we talked about trust within a community. Even though I already knew trust is essential, this session explained in detail on how to gain your clients' trust, keep your clients trust, and how to bond with your clients. Here at Swift Kick, a value proposition of ours is that when you work with us, you are "in the family." It is crucial not only that we trust our clients, but more important that they trust us.
.
Community Over Everything – I have learned an incredible amount about community and the importance of it. If we do not take care of our community, then who are we working for? Our clients, team, family, etc., are our community. My biggest takeaway from learning about our community? Family. We create such bonds with our clients that we treat them as if they were part of our family.
.
I'm so glad I woke up before the sun to attend this conference as I now have a stronger sense of how to build community within our work at Swift Kick, but I've also expanded my own community by connecting with community builders from around the world. Alla Prossima!