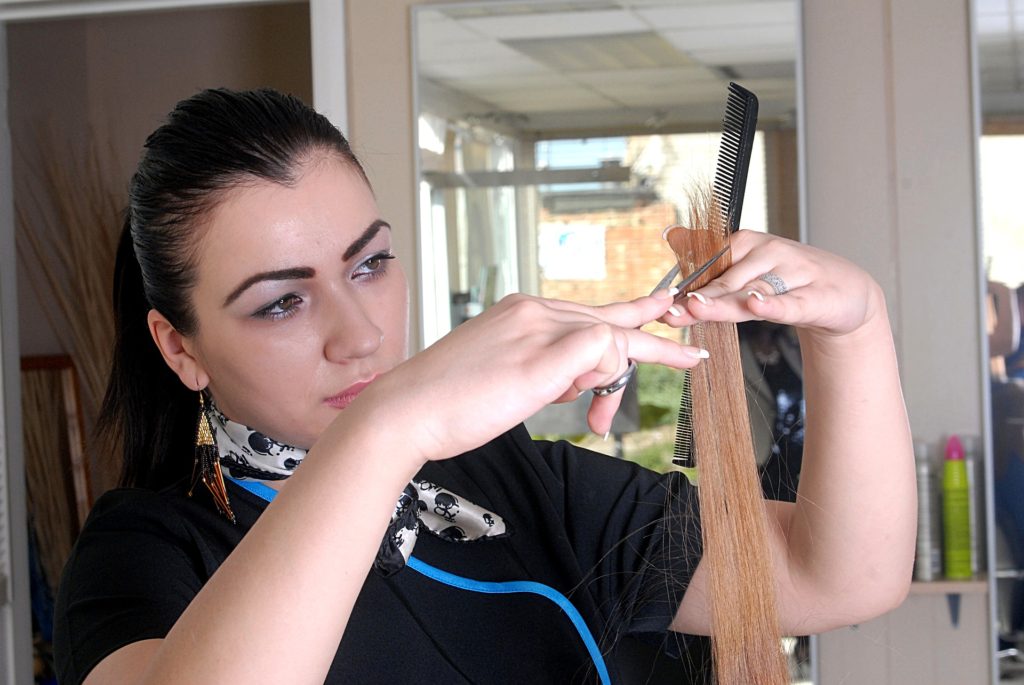 There are two types of people in this world – those who love dishing out gossip with their hair stylist, and those who hate hair cuts. It's a long honored tradition, especially for women, to spill their life woes to their stylists. Their stylists, in turn, say things like, "Oh honey, you're too good for him, nuh uh!"
All kidding aside, it's true that some of our most intimate confidantes are the people chopping our locks. That's why a group called "Chicago Says No More" approached their local government to suggest legislature around training stylists to see the warning signs of domestic abuse.
Yes, you read correctly. Hair stylists might be the next front of stopping violence in relationships. The idea is to teach them the warning signs, from bruises to casual remarks from their clients. They can find ways of nudging the client to further open up about any possible abuse they are experiencing. The stylist can then suggest hotlines and other resources.
This story really struck me because it reminded me how you have the potential to make a huge impact on someone's life, regardless of your job. You wouldn't think "hair stylist" when asked to list off life-saving occupations. But Chicago Says No More saw the often overlooked truth that these are the people that we indulge sensitive information to. That's a huge tool in the fight against domestic abuse.
You may dream of a future where your job dramatically changes the world every day, while you're stuck working retail. But I'd like to challenge you to think about your CURRENT job and ask yourself these questions:
– Can you be more receptive to the people you work with?
– How can you listen better?
– How can you be a "hero" every day?
"Whatever you are, be a good one."
– William Makepeace Thackeray
Just by doing your job, well and intentionally, you have the opportunity to change a life or save a life. Everyone has leadership potential.