For those who may not know, Sami Litchert worked here at Swift Kick in 2016 as one of our interns. After an internship with us, she moved on to Grad School at Kutztown University. While studying Student Affairs in Higher Education and Administration, Sami held a Graduate Hall Director position at Cedar Crest College. After graduation, she accepted a full-time Resident Director position at Alvernia University. Now, she's back with us as a full-time Hugs Dealer… aka Community and Client Manager.
To fully welcome Sami to the team, we took a moment to ask her some questions: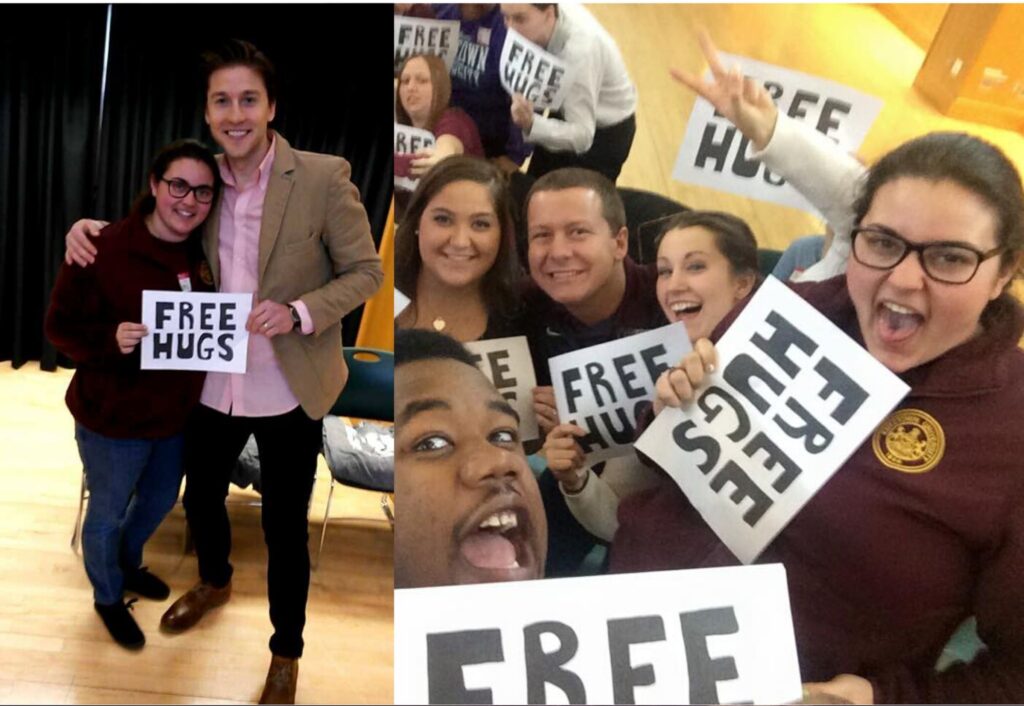 Q: Why Swift Kick? What made you decide to join our team?
This is one of my favorite questions! During my internship, I learned so much and grew to love the company and the work that you all do. It has always been my dream to come back as a full-time employee and help spread the energy and passion you all have.
Q: Which Swift Kick core value speaks to you the most?
I would have to say Feed Your Butterflies. I have always loved to explore my "un-comfort zone." This is probably why I broke my ankle six times… I enjoy expanding outside of the world I live in and take risks. The beauty of it? You get to meet so many new people and gain unforgettable experiences. If I stayed in my comfort zone, I would not be here today.
Q: What is the most exciting part about re-joining our team? 
Meeting new clients and gaining new friendships. This job is a unique one. I'm going to have the opportunity to create close relationships with people around the country. I don't know about you, but for me, life can't get any better than this. Also, hanging out with Tom and Jay is going to be just as awesome.
Q: If you had to give one piece of advice, what would it be?
This may sound a bit cliche, but I would say to follow your dreams and not let anyone tell you that you can not do something. As an intern for Swift Kick, I wrote two blogs (Part 1, Part 2) that described my story. In short, someone told me I would not succeed in college, and I shouldn't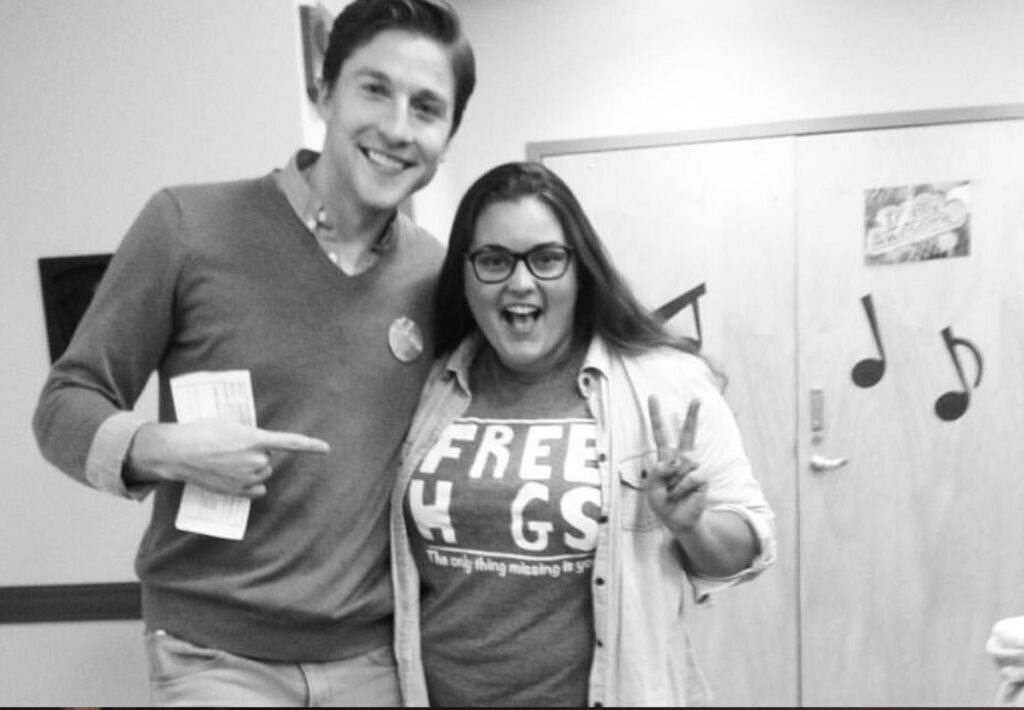 waste my time applying. I didn't listen to that person and decided to reach for the stars. Now I've graduated with a Master's degree and am full time at a dream job. 
You can tell why we chose Sami to join our team. With her energy and enthusiasm, we couldn't go wrong!