On Friday, the Swift Kick team got together to plan the first quarter of 2017. It was extra special because we got to meet Dee for the first time! Melissa and I have been planning this retreat for a while now, so we are so happy that our Alice in Wonderland day turned out perfectly.
Step 1: Decorate and set up snacks.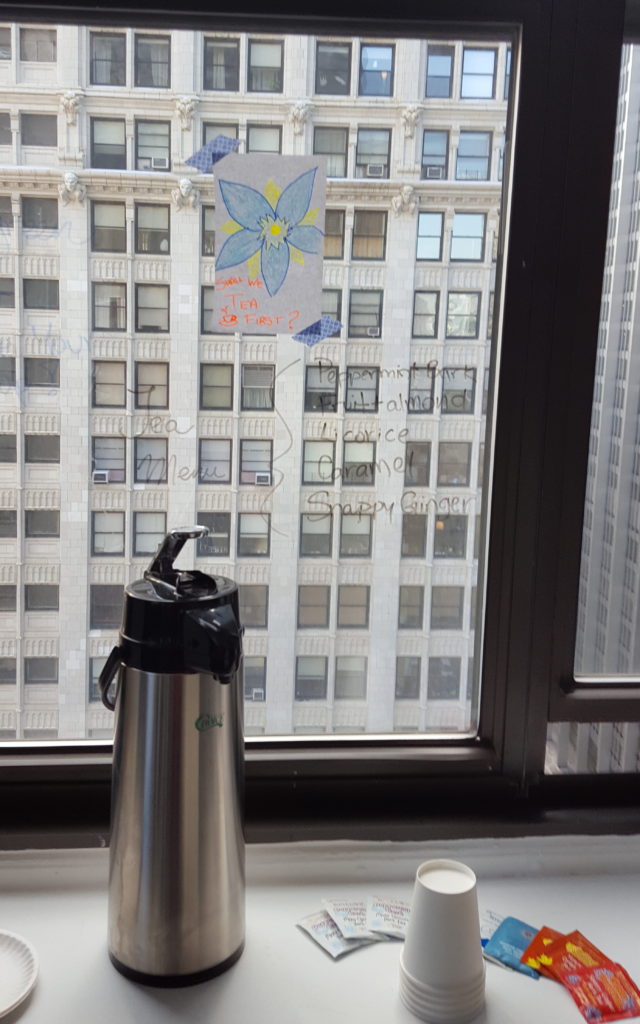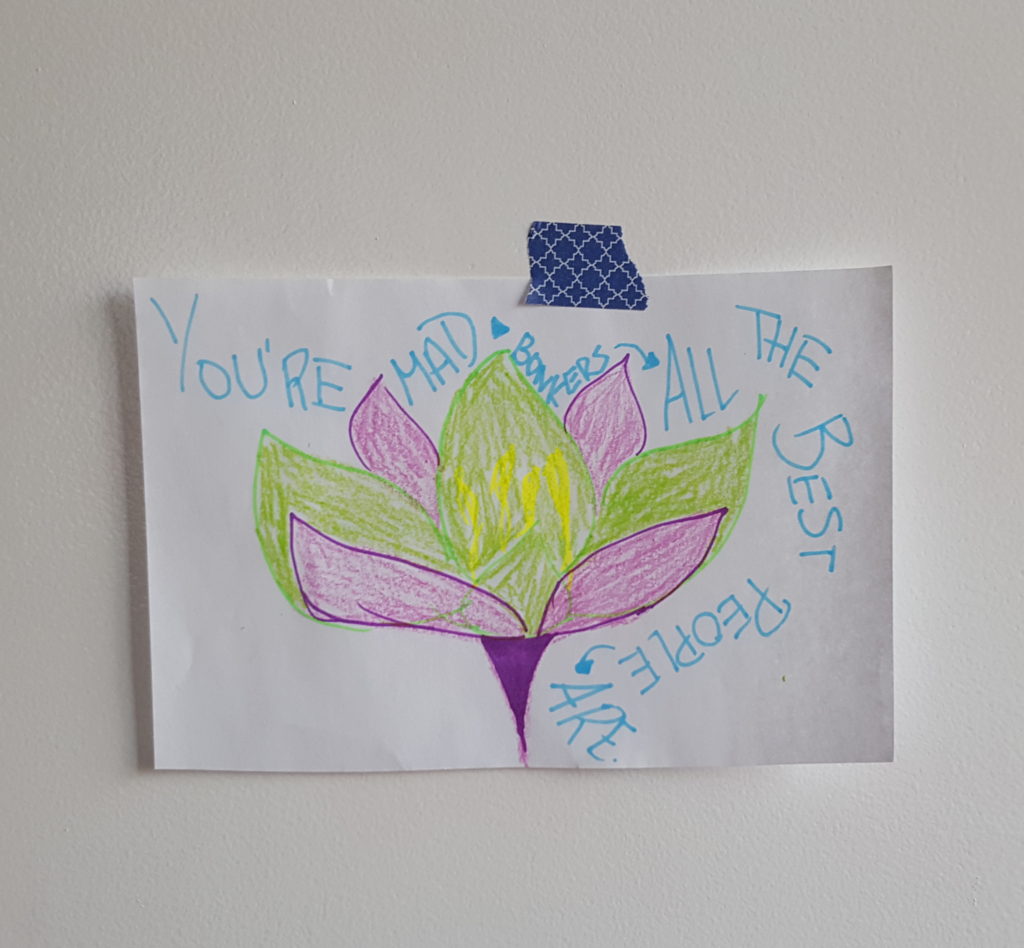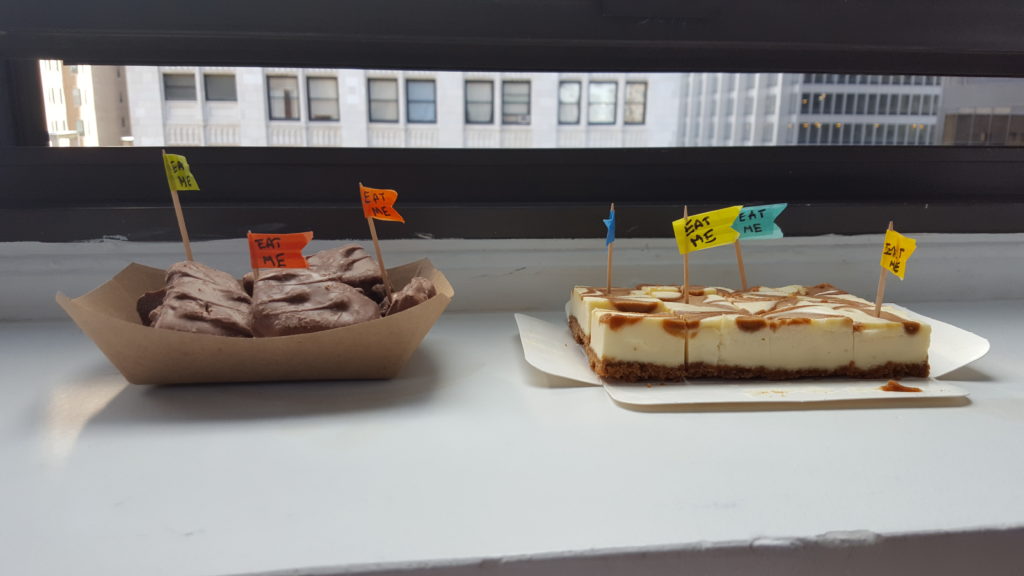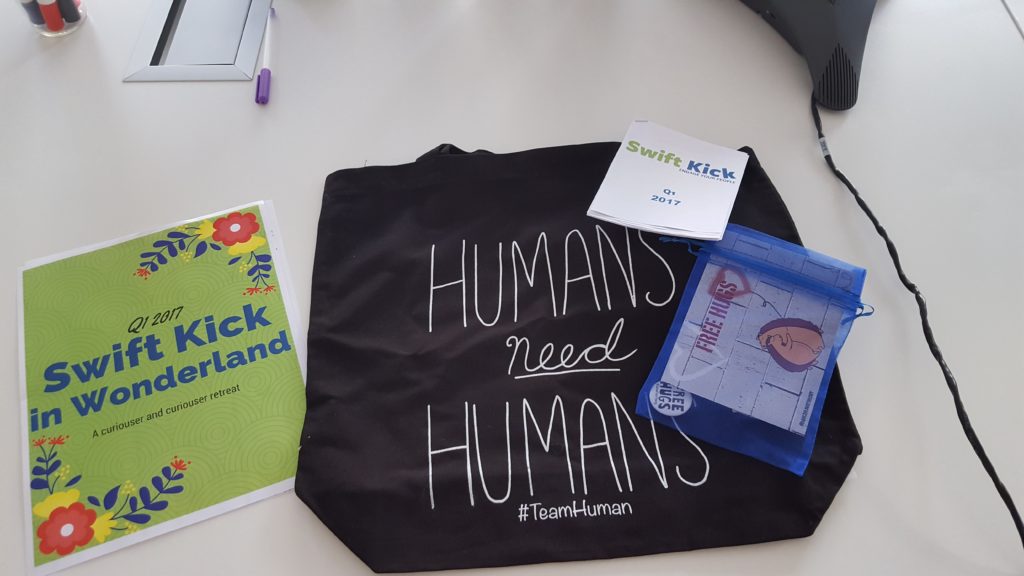 Step 2: Welcome the team down the rabbit hole.
You couldn't enter the retreat room till you took your juice shot to shrink to fit through the door!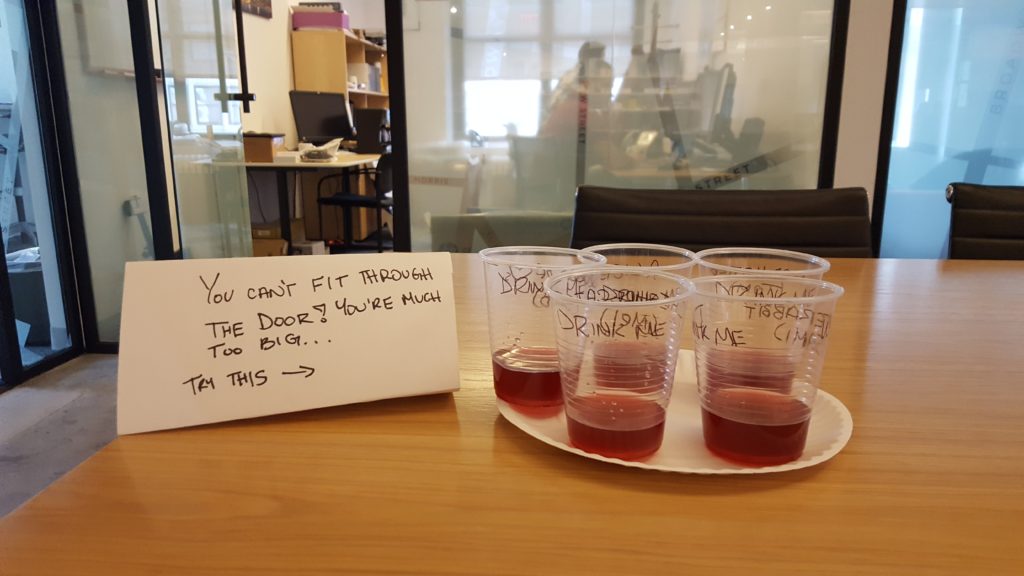 Step 3: Build a Mad Hatter hat with objects that represent the team.
Each team member brought something to decorate the hat with that best described themselves.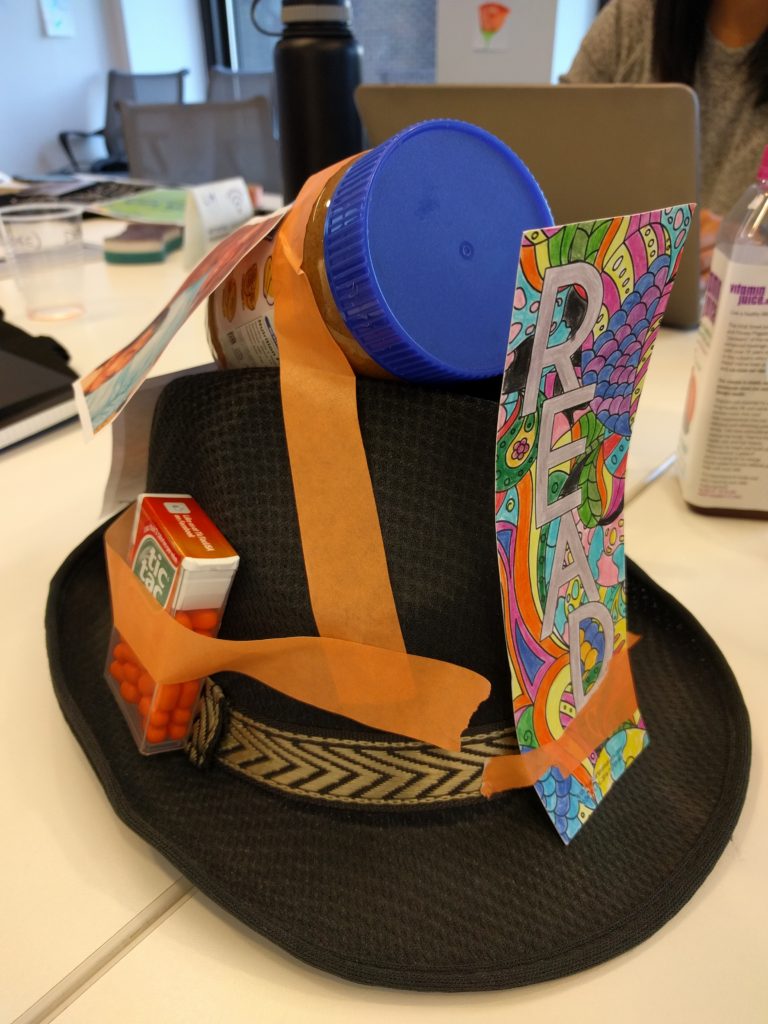 Step 4: Paint the roses red for each section of the company overview. (Or it's off with your head!)
Step 5: Get all the serious work done.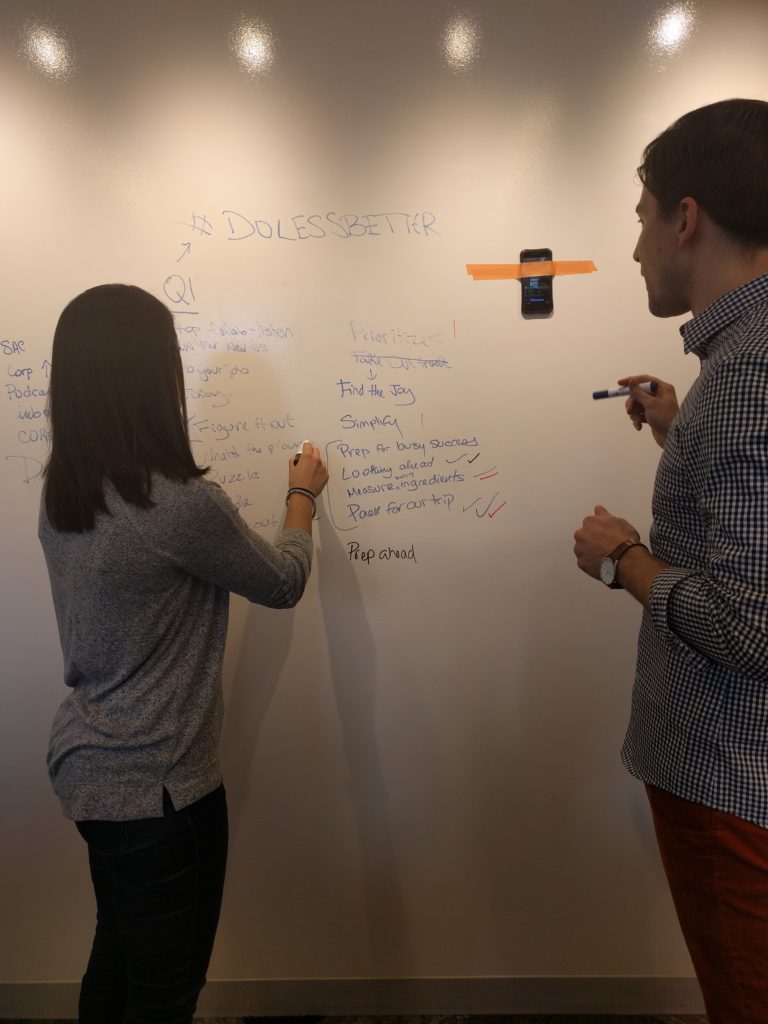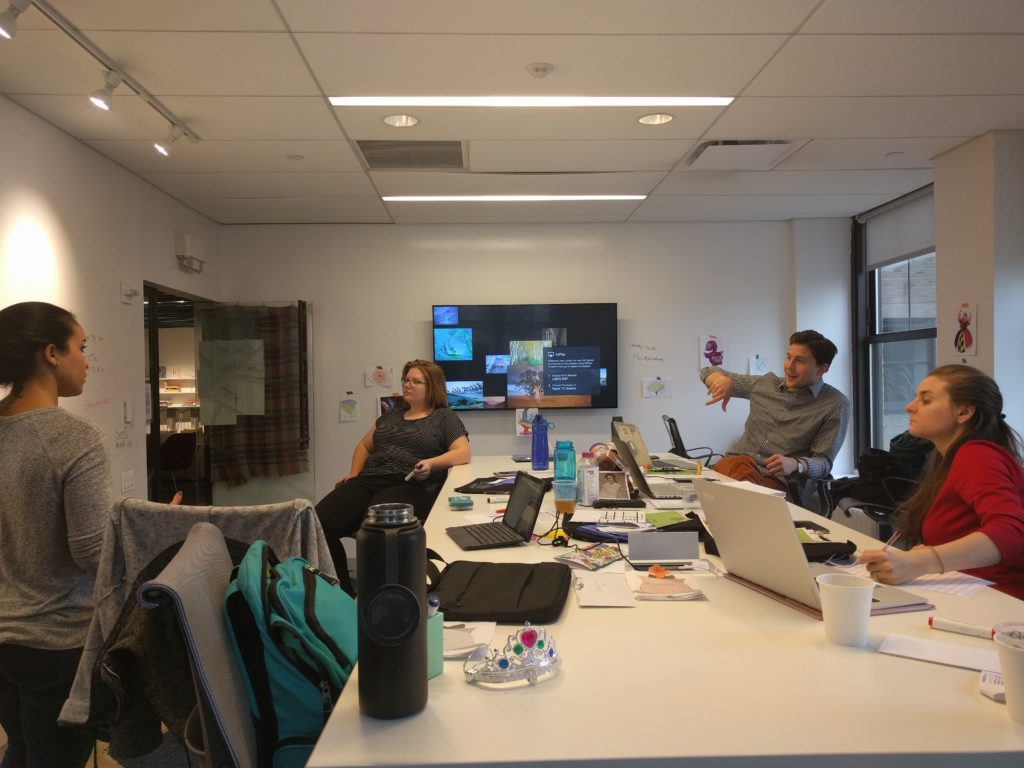 Step 6: Have dinner at Alice's Tea Cup, naturally.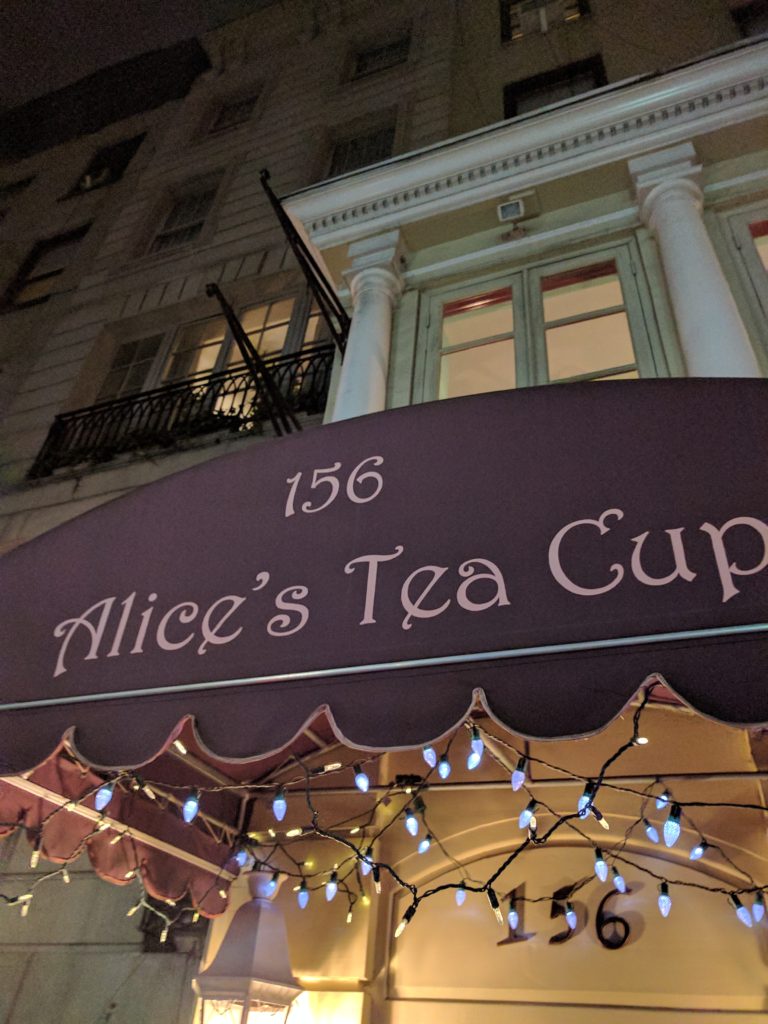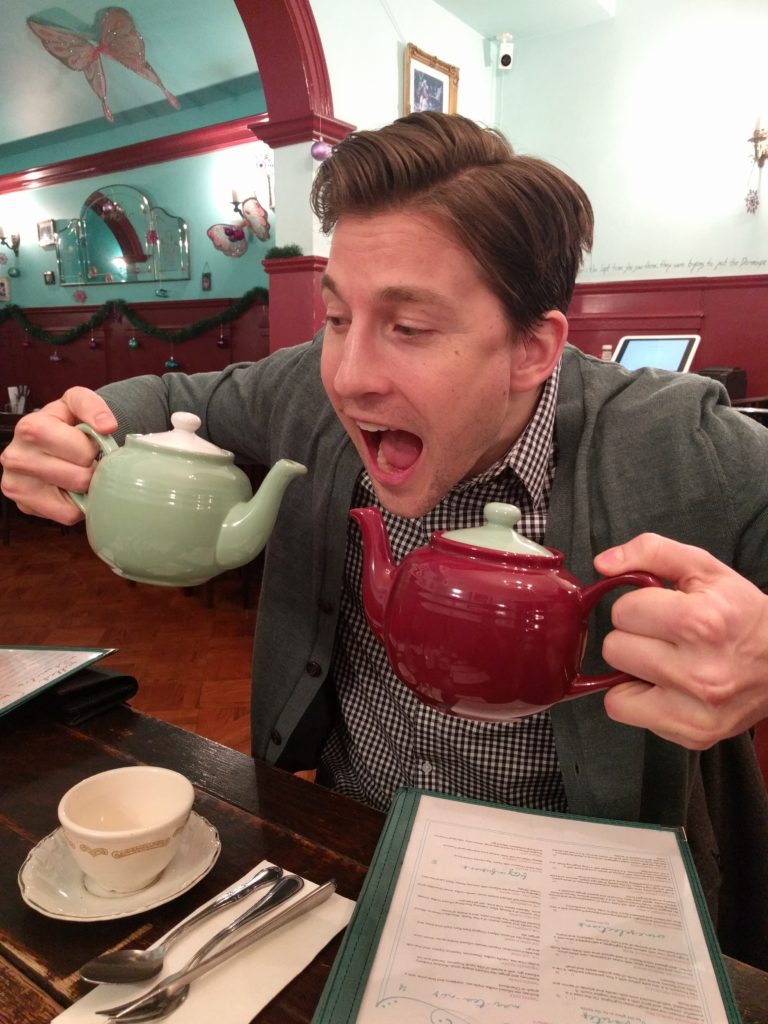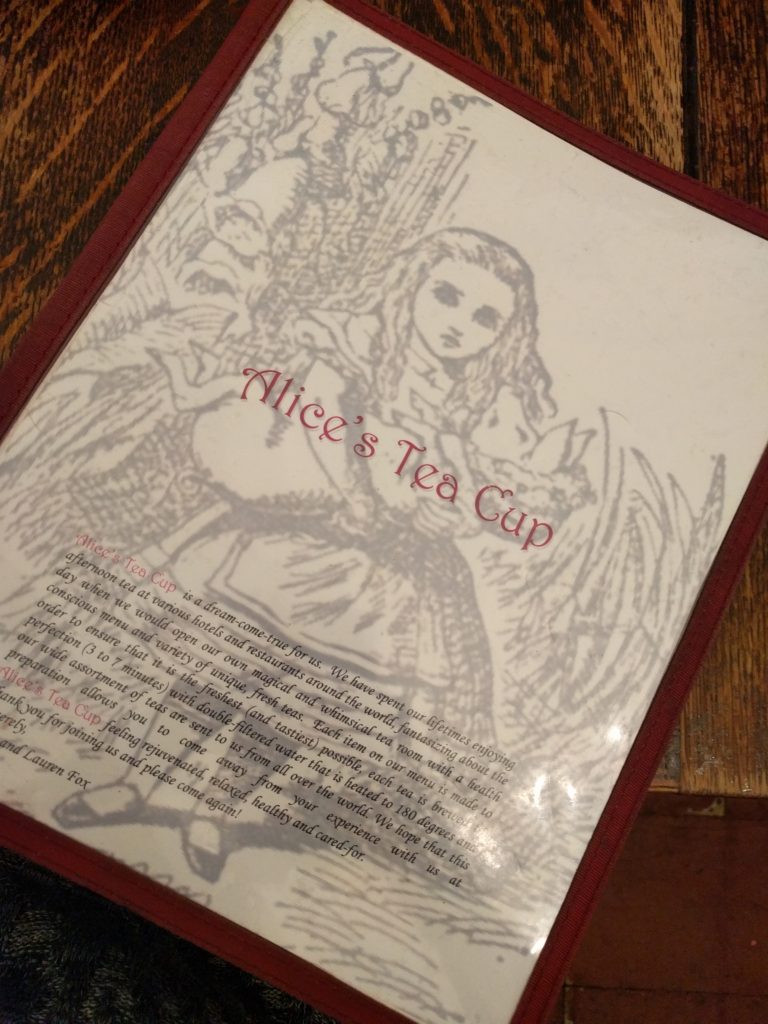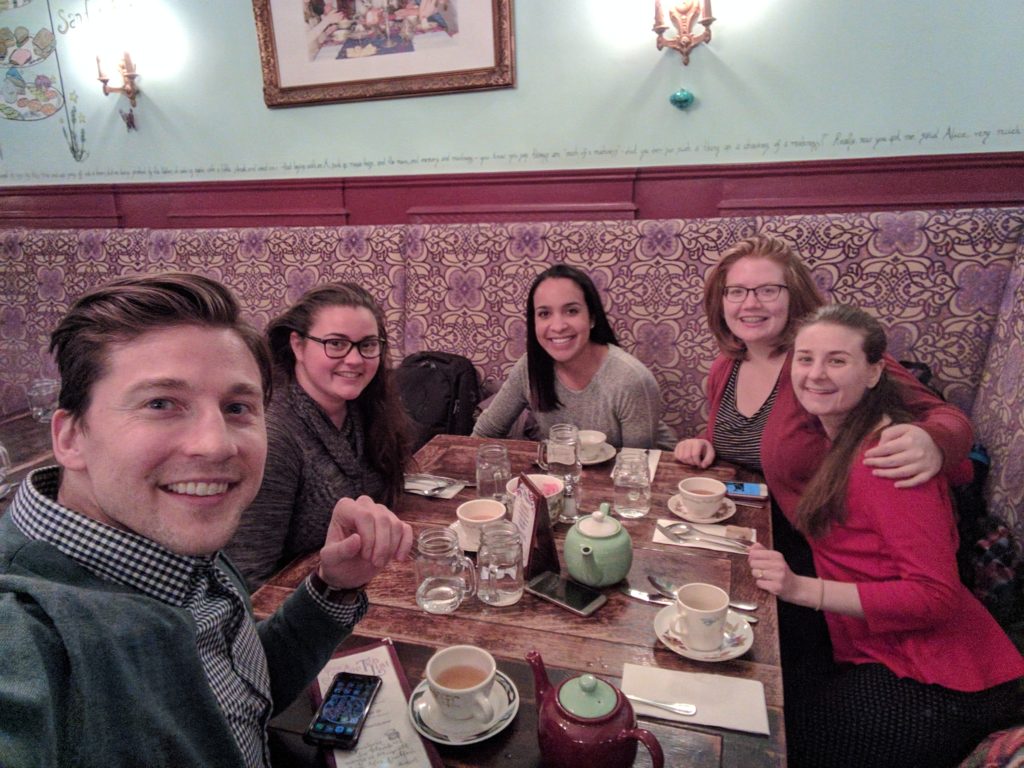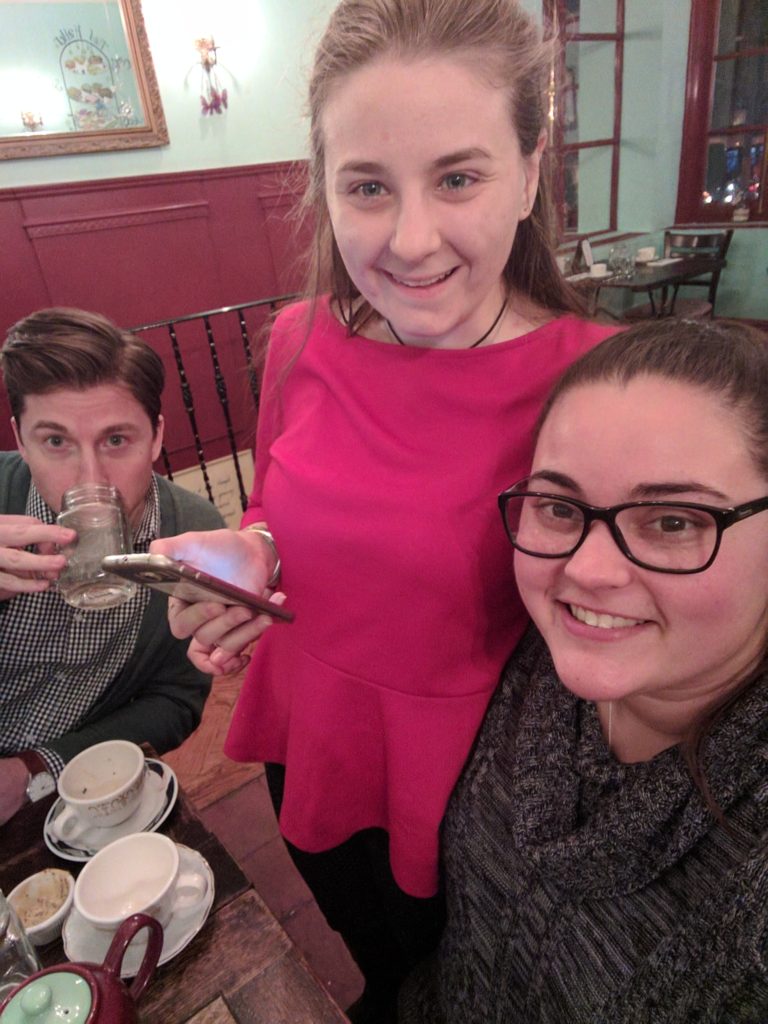 Step 7: Attempt to Escape the Room, themed Alice, of course.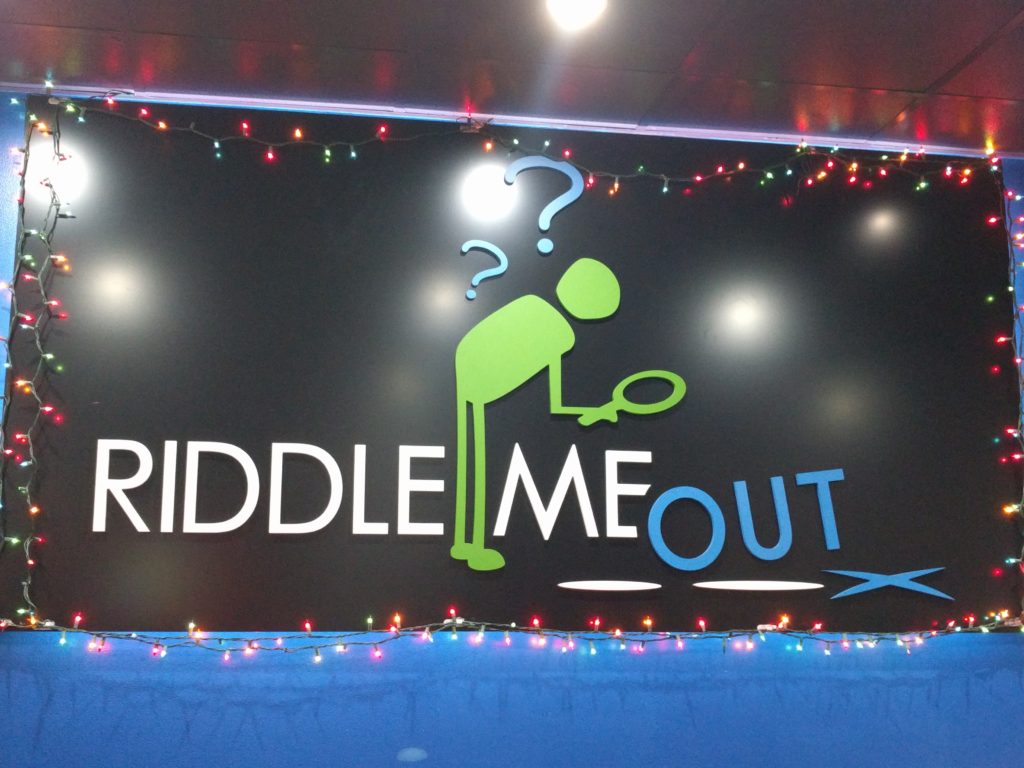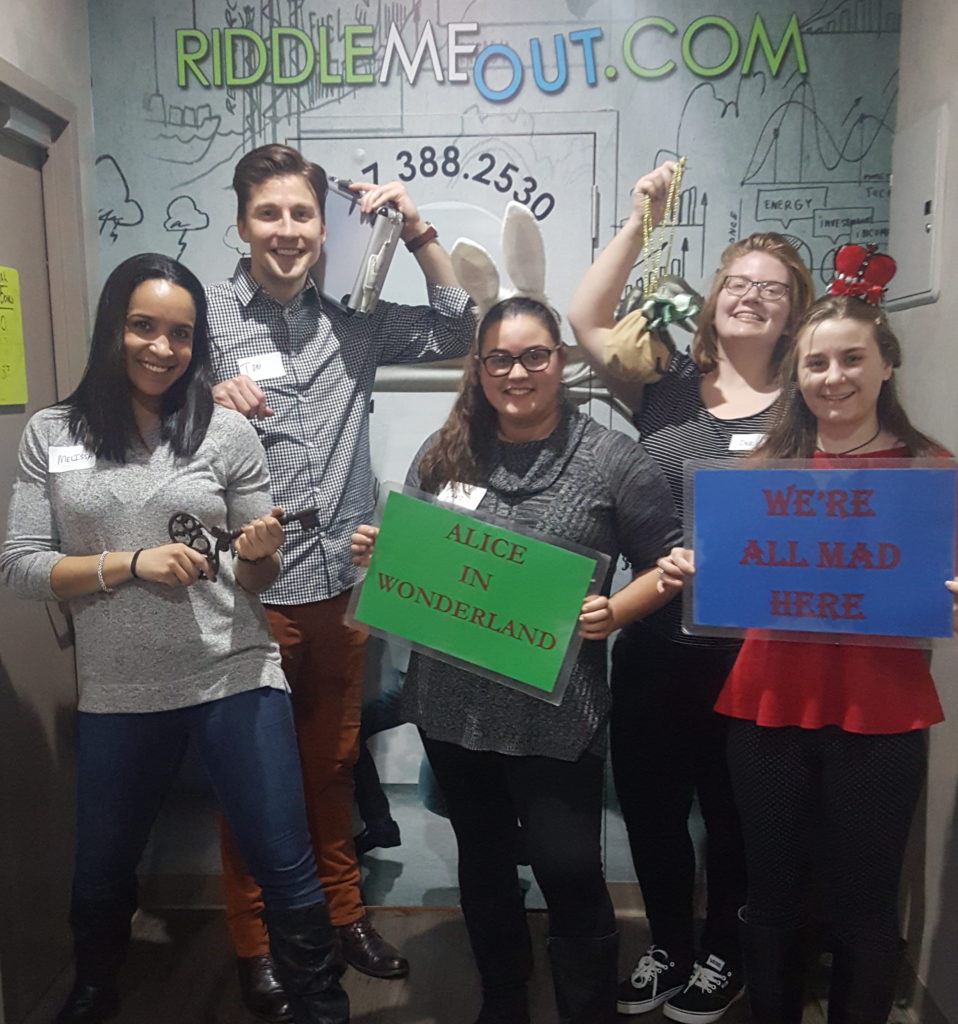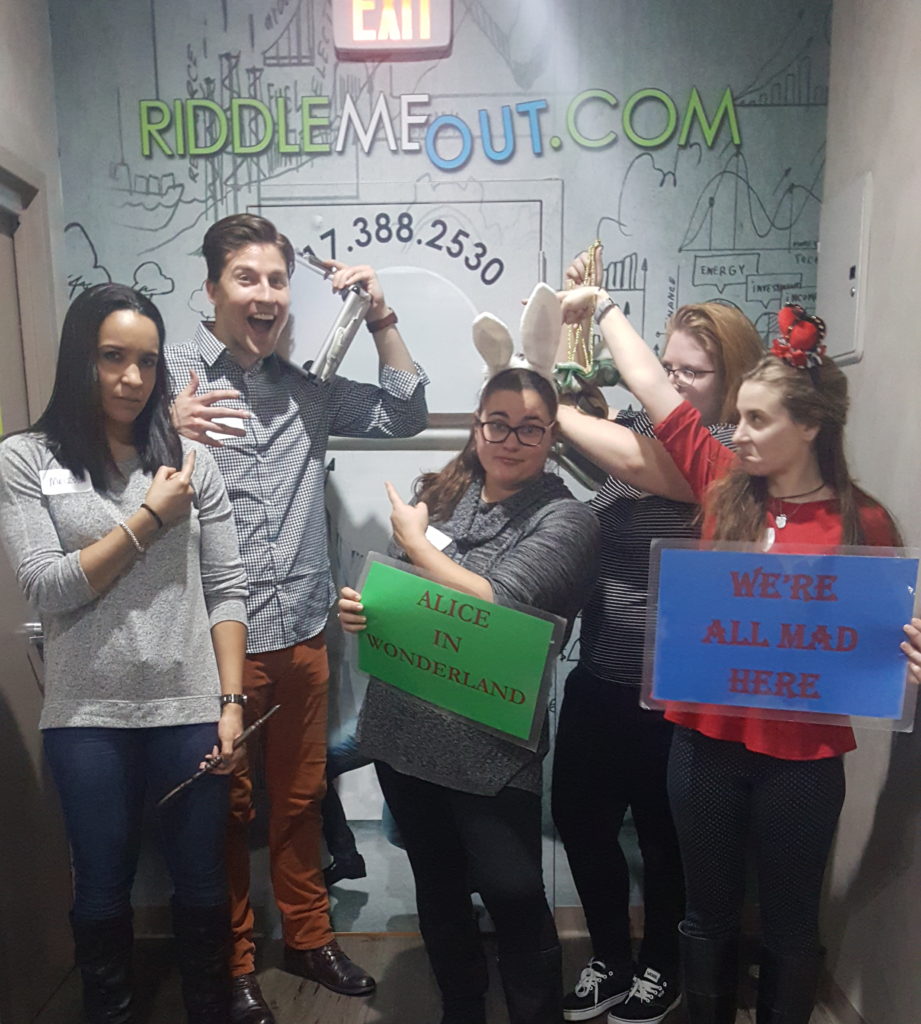 Ta-da! We had a blast on Friday and are all set for a great quarter.
Check out more retreat inspo from last quarter's Willy Wonka retreat!