Every now and then I like to dwell think about my pageant days. Not because I am vain, but because if selected to represent New Jersey at Miss America, I think I would have done a darn good job. That moment would have changed my life forever. Who knows if I would even be writing these words if I was called as the winner and not first runner-up. No matter the moment, there are gestures in the form of hugging that send the message you need at the time. Here's a few:
The Nervous/Supportive Hug
"I really want to win, but you're cool too, and I would be happy if you won too!" There are different hugs that we all experience and some happen right before or after a moment that ends up defining you, at least for a little while. This was that moment for me: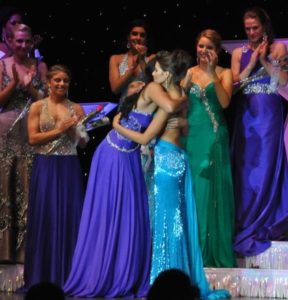 The Group Hug
This one sometimes sneaks up on you, can sound like trouble, but ends up being a ton of fun. There has been many a group hug break out, and all it takes is one person to yell out those two chaos-causing words.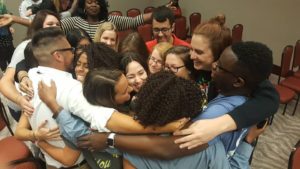 Free Hugs!
One day every year, you can hug as many people as you want (with permission) and get credit for it! This year, #freehugs16 is on 11/3. Have you pledged your hugs yet?