Before you can get to that moment where someone you don't know bounds across the quad to give you a HUGE hug, you have to have a plan. So we made a handy dandy infograph to show you how Free Hugs Day is done.
Hugs, here we come!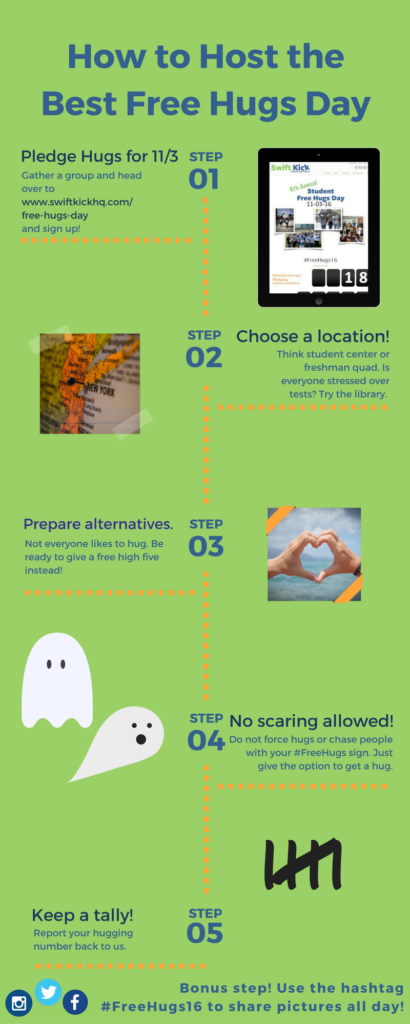 Why host a Free Hugs Day?
Swift Kick wants to help you build a campus culture where everyone feels welcome, connected, and engaged. The International Student FREE HUGS Day is a great way to do just that. When a student who is "meh" about being involved sees someone with a Free Hugs sign, they can't help but wonder what's going on. And if they hug you, then that's even better!
 It's one thing for one school/group to run their own FREE HUGS Campaign, it's another thing for 100s of schools/groups and 10,000s of students to run a FREE HUGS Campaign on the same day at the same time across the world! There's power in numbers. There's excitement in numbers. When you give a hug, 1000s of other students will also be giving a hug at that exact same moment. One hug is a ripple in time, but 100,000 hugs at the same time is a tidal wave.
Want Free Hugs signs to print out?
Sign up – we will send you all the logistics for 11/3.