At the beginning of my sophomore year, I came back to school in a sling. I was on my way to an event with my hands full, and this girl ran and opened the door for me. Me, immediately filled with gratitude, introduced myself, and she asked if I needed any further help. We were heading in the same direction, so I started asking questions like class year, where she lived, her major, all the basic questions. She was a freshman, commuter, that had the same major as me. I wasn't sure if she wanted me to stop talking to her or if she wanted me to ask her to attend the event I was heading to. I handed her a promotional item and invited her to the event, and she took the item then kindly declined my offer. As she walked away she put her headphones in her ears and began reading the flyer for the event she just declined. Did she actually want to go? Did she not have anyone to go with? Who knows.
I knew that when I saw her again she would no longer be just a stranger, she is now a friend and part of my community. Sure enough I saw her on Monday morning outside of our schools café (The Den) so I decided to buy her a coffee to thank her for being so kind to me, and she said to me, "now I feel like I need to thank you, maybe I will go to your club's next event." She did want to go and seemed to regret not going.
Throughout my years at college and being an active student leader, interacting with various types of people, I learned how to handle many different situations. I learned that usually when people act the way she was acting, it is due to the feeling of isolation. Many students indeed do want to interact more on campus, but they don't want to do it by themselves, therefore they miss out and come to a point where they don't try anymore. The best thing that I could do for this girl was being her friend, and that is what I did. We slowly got to know each other, first talking strictly about school then I started telling her about my roommates, then eventually my family.
By opening myself up to her, it made her comfortable to share with me. Eventually she confessed to me that she only had a handful of friends on campus and I told her that we need to hang out more then. We started having weekly coffee dates in The Den. After a while I started bringing friends with me to our coffee dates, exposing her to our community, showing her what she could be a part of on a deeper level. Sometimes the best way to get people involved is to just get to know them. 
All because of this one random act of kindness I made a close friend, and now she is also on the executive board of one of the clubs I am on, thinking about running for president in the spring! She also has made it her personal goal to get more commuter students involved on campus. She jokes around saying to me, "remember when I used to spend weekends at my house" or "hey Baker remember when all I did was come to school, go to class and go home? Now I am having lunch with the president of the college." She will never know the personal significance she has for me, watching her succeed, loving her college years and more importantly, passing it along. Happiness and generosity are contagious traits. It is little things like that that make me proud to be at my school and to be involved. It is truly an extraordinary moment when the student becomes the teacher, when your inspiration becomes the inspired.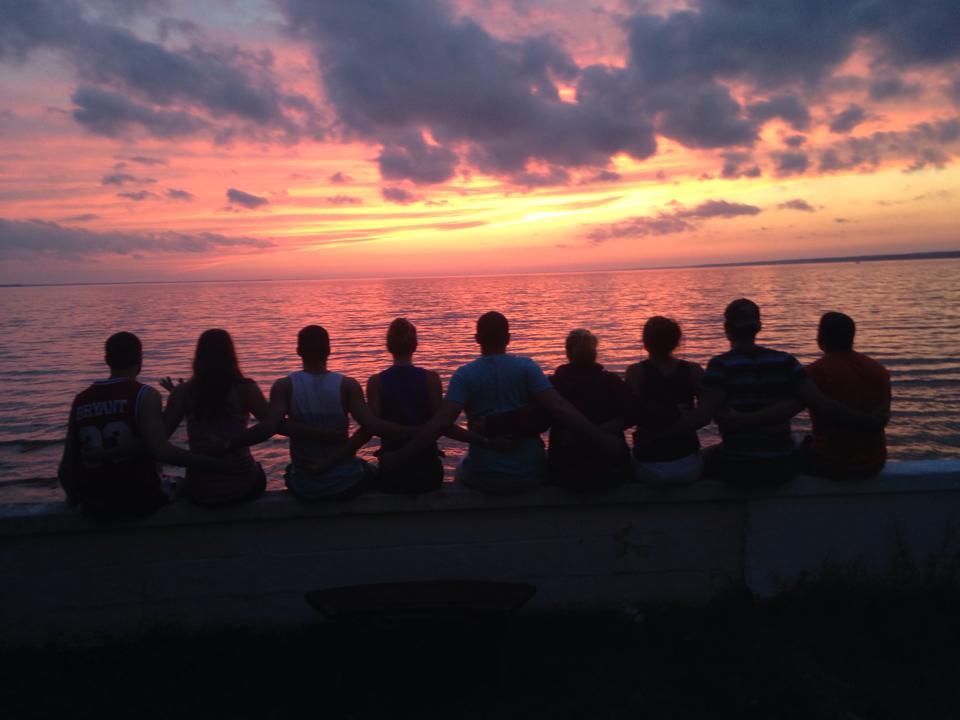 This post was written by Morgan Baker, a student at Le Moyne College. She's a Biology major and the President of the Student Government Association at her school.