Have you heard the awesome news? We are so thrilled to welcome Justin Barker to the Swift Kick team as our new lead facilitator!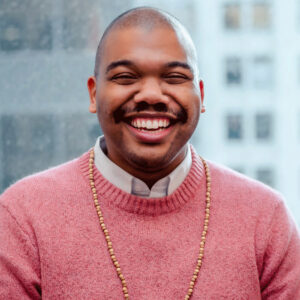 We asked Justin a few questions about his experience so far at Swift Kick.
What's something you learned since arriving at Swift Kick?
The biggest thing I've learned since joining Swift Kick is that your "Core Values" and the mission of your organization should show up in everything you do. It should show up in how you treat colleagues, how you structure meetings, how you interact with clients…Everything should reflect the heart of the organization!
Which Swift Kick core value speaks to you the most?
Feed Your Butterflies!! Making this transition from Higher Ed practitioner to Speaker/Facilitator has been SUPER SCARY and uncomfortable at times. But leaning into that fear has been one of the most rewarding experiences.
What has been the most fun part about joining the team?
The Swift Kick TEAM!!! It makes the biggest difference when you are surrounded by individuals who are so supportive and caring. Also, interacting with students on the road – I love seeing them interacting with our content and challenging themselves to consistently show up in the world as FIVES!
You can easily tell why we chose Justin to join our team. Justin will be delivering all the same content as you've seen with Tom and Melissa, just with his own style and flavor.
Want to learn more about Justin? Check out his welcome video:
Want to bring Justin to campus?
Contact us
.
Drop a comment to help us welcome Justin Barker to Team Swift Kick. Send those warm fuzzies!