I never thought putting numbers into an excel doc would win me an award, but that's what happens when you do the job no one else wants.
For the past two years, I sat on the executive board of the NYC National Speakers Association. By the time I joined the board, the only position left was treasurer. You know, the position that no volunteer ever wants but is critical to the success of an organization. The role required someone to enter data into the accounting system monthly, pay bills, and oversee finances. As a professional speaker focused on community engagement, it's safe to say that this isn't my cup of tea, but I wanted to be on the board, so I took the position. No need to hide the fact that the role was boring, but it was needed, so I was glad to put in the time.
I faithfully performed my duties and submitted my monthly reports on time. I stayed on top of the bills, expenses, and reporting. It felt good to tell the rest of the board that our finances were on track. With the consistency of my recording and reporting, we were able to plan for the future and provide financial transparency to our members.
Becoming treasurer was my way of getting involved and contributing to the organization's growth. I didn't think, nor expected, to get anything in return from volunteering.
However, something unexpected happened at our end-of-year celebration event.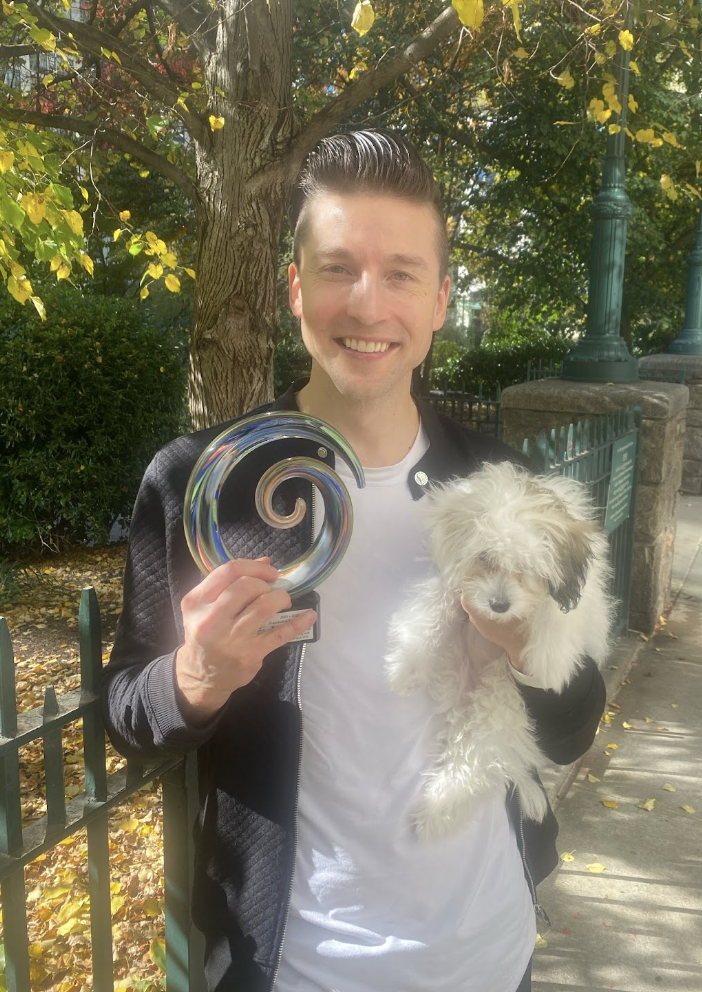 After the president reviewed the chapter's achievements and challenges for the past year, she invited me on stage. To my surprise, she awarded me the President's Award for my commitment to the chapter! I was excited, overwhelmed, and joyful that my efforts were recognized, especially since I wasn't expecting anything in return for my service.
I wasn't planning to continue in my role for a third year, but the feeling of receiving the award did make me think twice.
As the saying goes, "never let a good deed go unnoticed." This is especially true in volunteer positions where your only currency is praise. Celebrating your e-board members should be a no-brainer. However, most leadership teams don't get celebrated enough or at all. Celebrating your leadership team should be a yearly tradition for your community because it has some significant benefits.
3 Reasons Why You Should Celebrate Your Executive Board
It Shows That You Care
When the workload is endless, it's easy to skip the "fluffy" stuff and focus on the hard work. But to do so ignores the fact that we are all humans, and humans like to work for people who care.
They Feel Appreciated
The flip side of caring is feeling appreciated. Receiving accolades makes them feel seen, joyful, and even special. I experienced all these feelings when I won my award. It gave extra meaning to all the hard work I put in over the past year. I felt proud and honored.
It Increases Engagement And Retention
E-Board members are more likely to remain in a place where they feel valued. People don't leave bad organizations; they leave bad leaders. The more you appreciate someone, the more effort, time, and value they are more likely to give back to the community. On the other hand, when members feel undervalued, they are more likely to become discouraged or leave for a place where they are valued.
"If an employee has caring co-workers or a caring manager, they are more productive and have a higher retention rate." –  The Happiness Advantage, by Shawn Anchor.
Are you trying to figure out how to keep your e-board or leadership team members motivated and committed? Consider incorporating celebrations, honors, and achievements into your company's traditions. Most people are inspired to work harder when their efforts are recognized and appreciated. It should go without saying that any hardworking leader deserves to be appreciated.