At the beginning of time, there were introverted dinosaurs and there were extroverted dinosaurs….
Maybe it isn't that dramatic but this certainly has been a real topic of conversation that people can go back and forth on. Who would you rather lead your organization or department? An introvert or an extrovert?
THE MYTH
Let's get one thing straight first, introverts aren't always quiet and extroverts aren't always outgoing. Introverts need time on their own to recharge, while extroverts gain that same energy just by being around others. This is a common misconception when people assume anything about introverts and extroverts.
THE DEBATE
Round 1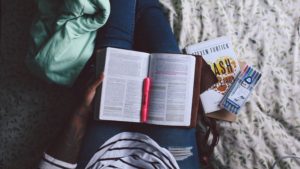 INTROVERTS ARE BETTER BECAUSE THEY DON'T SPEND TIME CHATTING ABOUT TOPICS UNRELATED TO THE STAFF MEETING AGENDA!
While the introvert may be looking for a quicker staff meeting sometimes to get through a day, it doesn't always stop the side conversations. That socializing is often important for many of the people on your team to feel connected. As frustrating as it may be sometimes, people are just looking to connect and relate to one another. We as leaders just need to find the line.
EXTROVERTS ARE BETTER BECAUSE THEY ARE BETTER AT PUBLIC SPEAKING AND TALKING TO OTHERS!
Again, extroverts may have more practice being socially outgoing but that certainly doesn't mean they are better adept to lead a meeting. Making sure the agenda is followed and that there is time for brainstorming, questions, and possible roadblocks is always important. Leaders should do their best to include everyone in the process. Just because you may have the fanciest title, doesn't mean the rest of your team can't contribute.
Round 2
INTROVERTS CAN'T BE GOOD LEADERS BECAUSE THEY AREN'T CHARISMATIC ENOUGH AND THEY HAVE A HARD TIME ADAPTING TO CHANGE!
Introverts often spend more time processing internally. That doesn't mean they aren't capable of relating and connecting to other members of their team. The best leaders know the strengths of their teammates and can rely on them to help troubleshoot whatever hurdle needs jumping.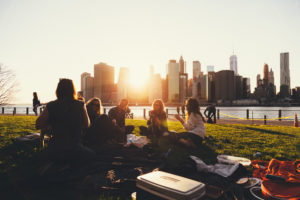 EXTROVERTS ARE THE WORST BECAUSE THEY THINK EVERYONE ELSE SHOULD JUST BE LIKE THEM!
It may be more fun for extroverts if they are surrounded by people who enjoy high energy environments, but there should always be a balance. If your Orientation Leader staff had 50 student leaders who were all super outgoing, they wouldn't be able to connect to students who don't feel comfortable "getting their 5 on yet".
Round 3 FINAL ROUND
The real truth is, we're all a little of both!
There are times we're all a little introverted and extroverted. We may have had a long day and don't feel up for talking a lot or sharing during the meeting. We may be sitting next to some of our best friends and just be excited to see everyone! Whatever it may be, we as leaders need to find that balance.
"The ingredients of both darkness and light are equally present in all of us,…The madness of this planet is largely a result of the human being's difficulty in coming to virtuous balance with himself. " – Elizabeth Gilbert, Eat, Pray, Love