Well, check out this first hand account from our previous intern.
This is a unique opportunity for an ambitious, multi-talented individual who wants to see the inside of a fast-moving company and work closely with the founder.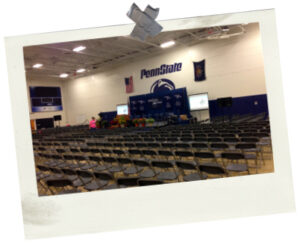 The ideal candidate is a student leader or graduate student with student leader experience who is willing to work hard and do a wide variety of tasks in order to get their foot in the door, learn, fail, succeed, and make connections. We are a small team, so you'll work directly with Tom, the Founder of Swift Kick and Lead Facilitator as well as everyone else on the amazing team.
The level of work you'll do is only limited by your capabilities. Are you capable of: Designing a presentation? Researching a market? Creating a financial model? Great, as long as you're also willing to make copies and run errands if needed. Essentially, you should be overqualified, but not have a problem doing assistant-like tasks if needed. In exchange, you'll get unique visibility into a unique company, a great learning experience, and the chance to move on to do many other things with a strong endorsement…unless you mess it up :-).