Dear Swift Kick Family,
After 6 outstanding, fun and interesting months with you all, it's finally time for me to retire.  These past 6 months have been an absolute pleasure, and with this came several memories I will cherish forever.  Being a part of #TeamHuman has been both eye-opening and life-changing for me, and I have all of you to thank for that!  For this amazing experience, I wanted to take a moment to thank each of you on the team for making these 6 months so memorable and knowledgeable.
Mel,
You've been such a kindhearted, and extremely driven individual to get to know.  Each time I went up for our team retreats, as well as when you came to my campus, you've been such a spirited and loving person.  You possess a ton of spunk and personality that I adore, and have made this experience that much more memorable.  You're the type of person that welcomes everyone without hesitation, and that's exactly what you did for me as I walked through the office doors.  Thank you for being you, and being such an inspiration to me!
Sab,
Oh, Sab!… There's so much I can say about you.  Let me start off by saying how great of a listener and helper you are in every scenario.  You've most definitely embedded the "Open Doors, Open Hearts" piece for me, and I can't describe how much that has helped me.  Not only that, but you've always been there to answer my endless number of questions when it came to work related items, as well as personal things.  You've always gone out of your way to help me in several different ways and again, I can't thank you enough for that.  I value that deeply, and will forever remember that.  Thank you for being such an open and caring soul to me.
Jay,
Ever since day one, you've always been such a help to me.  At any time, if I needed something, I could shoot you a quick message, and you responded with exactly what I needed immediately.  Any question I may have had, you always had the answer or would find the answer for me.  You've been such a great person to have worked with, and I couldn't have asked anything more from you.  You do some amazing things for the Swift Kick family and are most definitely appreciated for everything you do.  Thank you for being such a helpful and great person!
Tom,
Ever since I originally met you on my campus a couple of years ago, I always valued your mission and drive.  Swift Kick is such a meaningful part of my life due to its purpose and how the same purpose led me to truly and fully enjoy myself throughout college.  Thank you for making Swift Kick a reality.  I always wanted to become a part of something this great, and my dream came true.  I appreciate you so much for being who you are.  You're an amazing man with such great talent, and of course, an unforeseen love of peanut butter.  I truly appreciate the opportunity you've given me to be a part of such a great team and community.  I will forever hold this experience close to my heart.
Swift Kick Family,
Without all of you wonderful people joining the family, this opportunity wouldn't exist for me, and all of the past and future interns.  For this I thank you because I can assure that this experience has been one of a kind, and one that I will forever remember and cherish.  From beginning to end, it's been a pleasure to get to know so many people and become a part of a family so loving and strong.  A huge thank you to every single one of your outstanding people!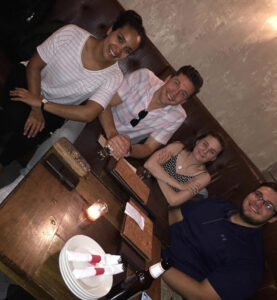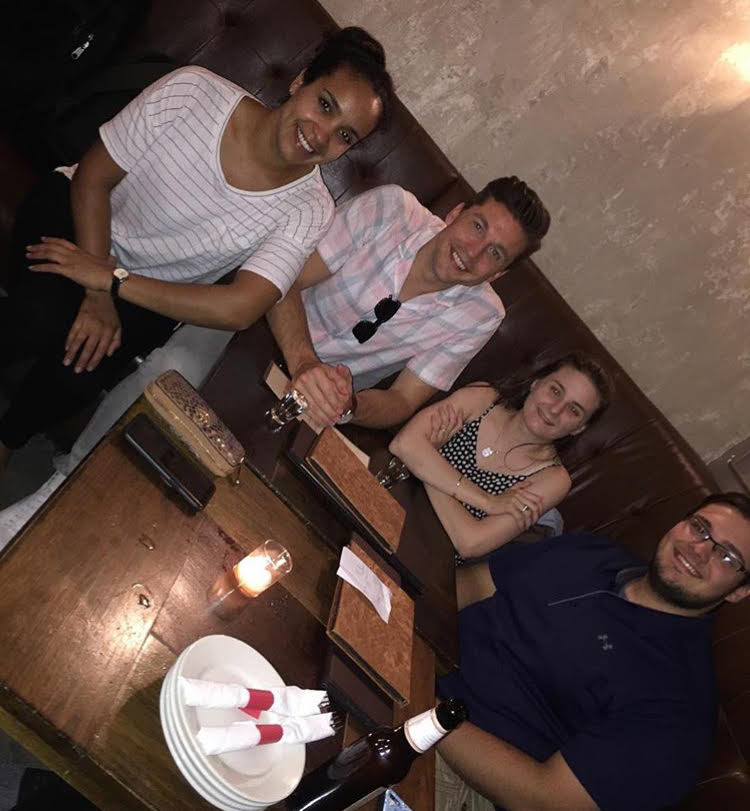 It's been such an honor to have been a part of Swift Kick for the past 6 months, but such a shocker that my time is already up.  I loved being a part of the strongest family and community of people out there!  From me to you, I always have and always will cherish and love each and every single one of you.  This has been such a life-changer for me, and words will never be able to describe how amazing these 6 months have been.  One last time, thank you for everything..
-Ryan Lingle