Another Free Hugs Day is in the books! Over 30,000 hugs were pledged with over 40 schools.
Thank YOU, the Swift Kick community, for an amazing day.
Check out some Free Hugs facts and videos from this years event: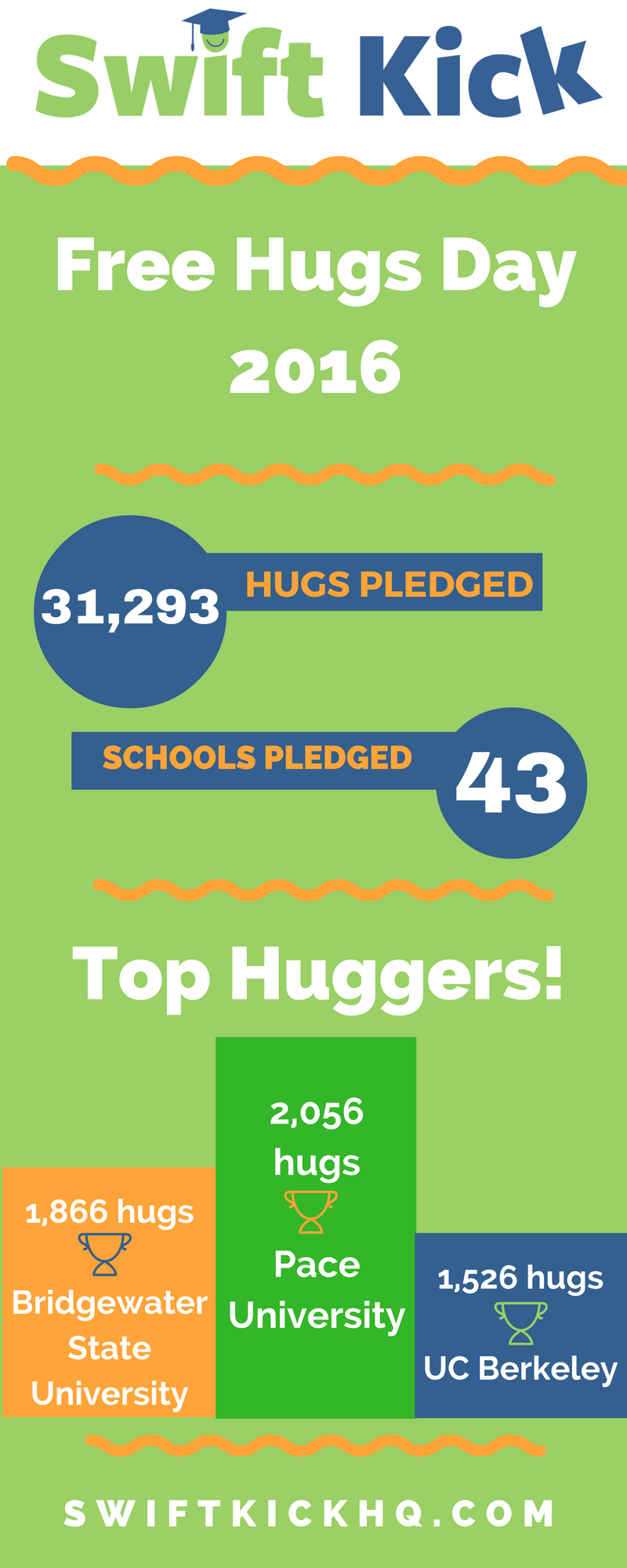 Swift Kick's official video
Bridgewater State University
https://www.youtube.com/watch?v=awODBdCfJwA
Texas Tech
Want in on more fun? Keep an eye out for Random Acts of Kindness Day on April 13th!