This post was written by Martine De Matteo, a graduate from Fordham University. Martine is the sister of Sabina, Swift Kick's Community Manager. We are thrilled to share her beautifully written experience with our readers.
Imagine waking up every morning at 6am for Free Hugs Day.
That's essentially what walking the Camino de Santiago is like, except instead of standing outside of the student center on your college campus for an hour or two, you're walking 25 km a day across Northern Spain for seven or eight hours. Each time you wake up, you're not in your dorm, but in a new bed in a new hostel in a new town. And each day, all day, you're not surrounded by your familiar student body, but new people from new places with new stories.
If you haven't ever heard of the Camino de Santiago, don't feel bad, because I hadn't either, until about 2 weeks before I made the exhilarating (albeit terrifying) commitment to walk it. The Camino de Santiago means The Way of Saint James. It's a pilgrimage dating back to medieval times. Flocks of pilgrims have walked the several different routes across Europe that all lead to the breathtaking basilica in the city of Santiago de Compostela, where St. James' remains have been put to rest. Originally a religious journey, it has also become popular for its physical challenge. You walk tens of kilometers each day up and down mountain ranges and through hot, desert-like terrain, pouring rain or blazing shine, for anywhere from one week to six, depending on your starting city. Regardless of a pilgrim's background, though, it is a deeply spiritual experience. You learn to connect on a new level with yourself, with others, with nature, and with whatever higher powers may be. Most importantly, though, it is a deeply HUMAN experience – and this is why I connect it to Free Hugs.
I walked my Camino not even a week after I walked across the stage for my undergraduate diploma. Not only was I in a scary transitional stage of my life due to my newfound status as an alumna, but I was also ending a year that had been clouded by depression, anxiety, and self-doubt. In short, I needed a mental getaway to realign my mind, and I needed to fall back in love with myself, with God, with nature, and with life. This was a tall order, but one that the Camino easily filled and exceeded.
The Camino is unique because it reconnects you to the rhythm of the world and humanity. For those 2 weeks, my life had no other purpose besides taking it one step at a time – pun so intended – through 300 km of Northern Spain, blindly following yellow arrows on stone markers and trusting they would take me to my destination. My days were reduced to wondering when I could refill my water bottle, if I had enough snacks packed til the next town, where the heck the next bathroom (or secluded tree, if I was desperate) was, and how many miles were left before I could unbuckle my backpack, untie my hiking boots, and collapse on the last open bunk bed in a dormitory room with complete strangers. It was an active choice to reduce my life back to the basics, and I relished in the limited hostel Wi-Fi that forced me to live only in the moment with the people immediately around me.
While my Camino had initially began as a sort of escape to reconnect with myself, it quickly became a way to connect with anyone and everyone I came across. When life is stripped down to those basics, everyone ends up on a level playing field. The next thing I knew, I was engaged in hour long discussions with a college girl from Seattle about her sister's mental health battles, with a 60 year old Dutch woman about the education system, with a Spanish priest about dating culture, with a retired South African woman about her weight loss and the necklace her "manfriend"/trainer gave her before they broke up, with my professor about his divorces and my relationships… the list goes on and on.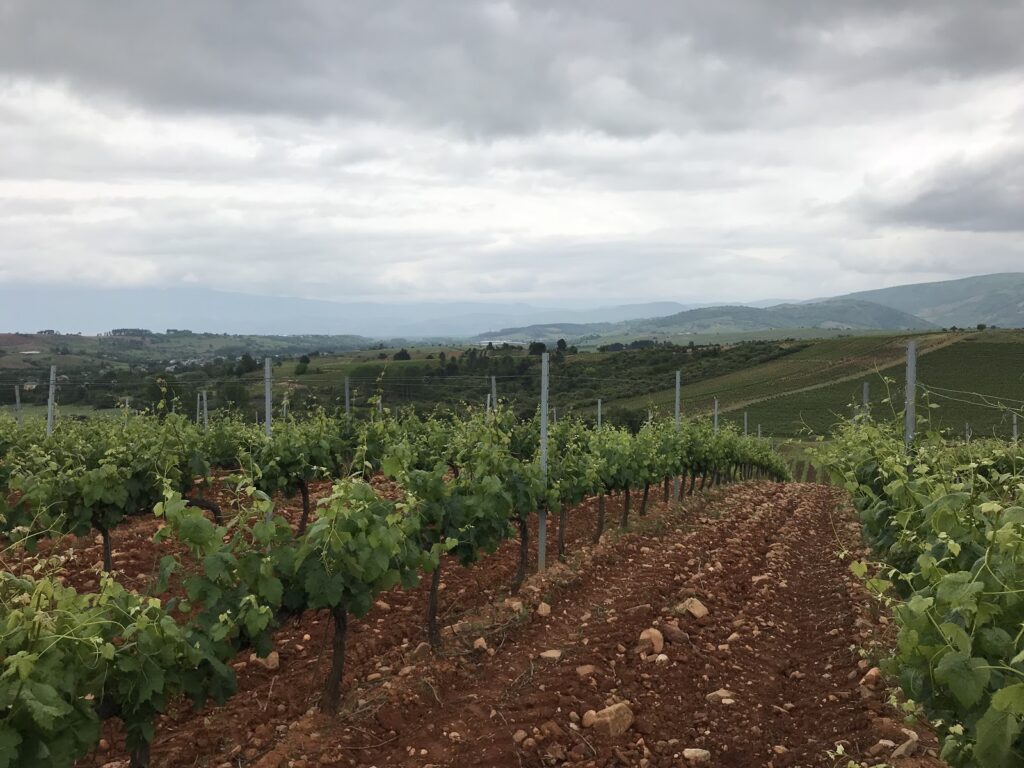 When you have nothing to do except land your boot again and again on trampled grass and rocky soil in Rabanal, breathe in the fresh vineyard breeze at Villafranca, pet a stray dog on the side of the road somewhere on the way to Portomarín, or sit down for a much needed cup of coffee somewhere between Samos and Sarria, you can't help but talk to the strangers around you about your deepest and innermost thoughts that have been burrowing their way to the forefront of your mind for the last four hours of walking. There are no secrets on the Camino, no TMI disclaimers, no boundaries to overstep. You are in your purest human form, ready and willing to make yourself vulnerable to whoever crosses your path, because despite the different circumstances you may come from, and the different reasons you may have for walking, everyone is still there with the common goal of reaching Santiago.
The night I got to Santiago, me and my walking partner sprawled out on the cathedral square at 10:30pm, eating a slice of Tarta de Santiago (the delicious regional almond cake I developed an obsession with), and looked straight up at the giant church spires going up into the clear sky above us. The rain was quite ironic, since it had rained our ENTIRE Camino until we got to Santiago. Instead of shorts and tank tops we wore head-to-toe rain gear.) We reminisced about all the unbelievable experiences we had had. We'd walked around the ruins of the "Sunken Village" from 1AD and hiked up a mountain to the Cruz de Ferro. We had picked and pressed vibrant wildflowers of every color and bought handmade jewelry from a man whose entire life is walking back and forth with his donkey between Norway, Italy, and Spain selling his art. We had eaten countless "menu del dia" lunches (3 course special pilgrim menus for just 10€) and our fair share of fresh octopus from the shoreline in Galicia. But the most incredible thing was the conversations we had had, unloading our pasts, our worries, our philosophical musings, and getting to know each other so deeply it made our two weeks of being walking partners feel like two years of being best friends.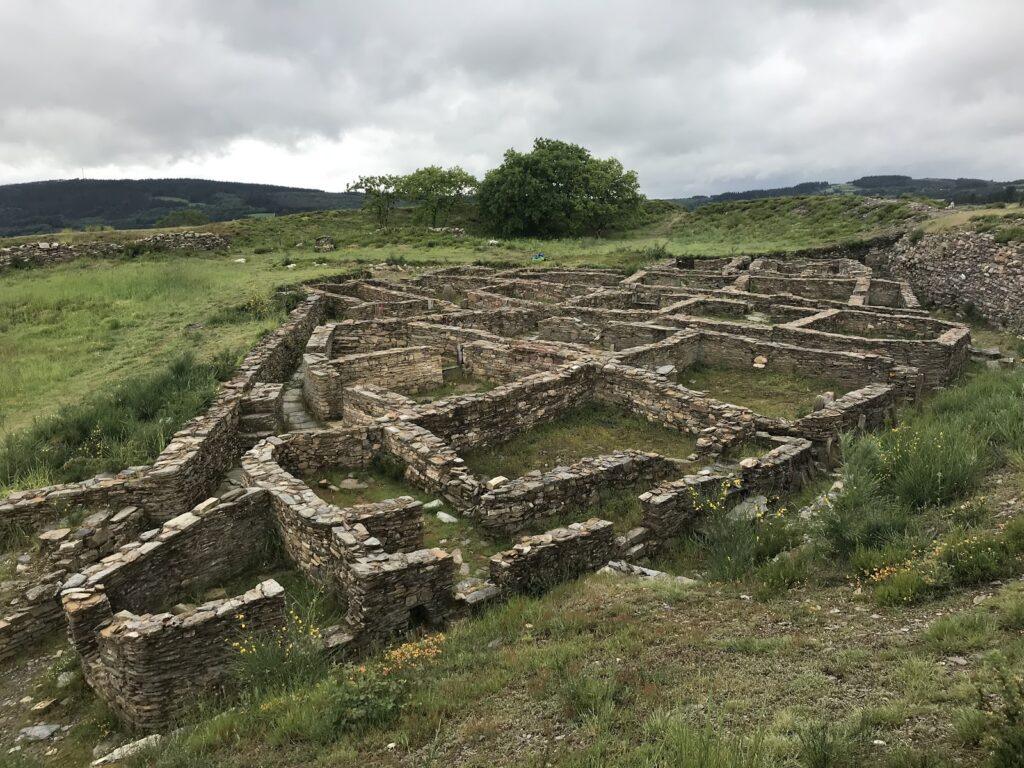 The Camino is incredible for countless reasons – the natural beauty, the delicious food, the physical challenge, the medieval stories, the religious history, etc. But it is because of the deep, pure, non-judgemental human connections that develop in such a refreshingly accelerated way that I got back on the plane to New York feeling reborn with a new appreciation for the world and all the inspiring people in it. And it is that openness to human connection that I now strive to take with me every morning when I wake up. The vulnerability it takes to bond with strangers in random conversation on Camino trails, or the three-second hug exchanged on Free Hugs Day doesn't end there – it's a lifestyle that allows you to tap into your most basic and beautiful sense of humanity.