01 May

Student Leader Spotlight: Hope Blanchard, Corning CC '15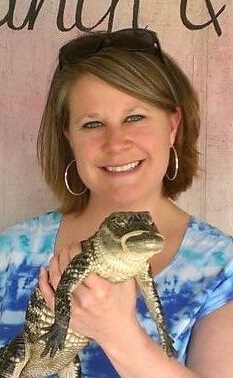 School and Year: Corning Community College, '15
Major: Dual in Directed Studies and LAS: Childhood Education Social Studies
Leadership position: Vice President of Student Association Executive Board
How do you define leadership? 
Leadership is having the ability to use the combination of respectful communication, honesty, integrity, and commitment to motivate and inspire others to reach their highest potential, while promoting diversity among communities.
What first inspired you to be a student leader?
People get involved on college campuses for various reasons. Some want to build their resume, while others have a strong passion for a leadership role. My reason for getting involved is much different. Support from my peers and instructors, the positive energy flowing throughout the campus, and the constant feeling of happiness is what inspired me to get involved as a student leader at Corning Community College. I'd like to start by sharing that I had recently relocated from Mississippi to New York and I didn't know anyone. Needless to say I was extremely nervous about feeling out of place and not having any friends here. I'll be honest, I had no intentions of getting involved because of the nervousness I felt. Those feelings quickly disappeared after I finished my first week of classes. My instructors and peers immediately made me feel connected to our campus community. Everyone was so supportive and friendly. I couldn't help but embrace it and I knew that I wanted to be someone who would make other students feel the same way that I did (and still do). I had (and still have) the desire to make everyone feel accepted and to feel like our campus is their home. If it had not been for the support and being surround by so much happiness and positive energy, I wouldn't have felt inspired to be where I am today. Sometimes the smallest gestures make the biggest impact on a person!
What is one experience (any kind) you think everyone should have?
The one experience that everyone should have is getting involved on campus or getting involved in their community. I feel that getting involved is one of the most rewarding experiences that anyone can have. It will also give them the opportunities to build connections and relationships with diverse groups of people. When people get involved, they will learn more about themselves and grow as an individual.
What was your number one take-away from DFT?
I gained a lot of valuable information from The Dance Floor Theory. The one that stood out the most was the importance of building relationships. It emphasized how the relationships that we build will help increase student engagement at campus events. After listening to the DFT, I spoke with other student leaders and shared my "plan of action" to increase student and faculty relationships throughout our campus.
What is your go-to happy song?
This is a tough question because I love various genres of music so I don't have just one song that is my "go-to happy song". The one song that I have been looking forward to hearing lately is "All of Me" by John Legend. This song is beautifully written and shows that love is about acceptance and embracing all the qualities (both good and not so good) in a person. This song makes me smile each time that I hear it because it reminds me of the love I share with my fiancé.