Thank you to everyone who has participated by submitting wonderful designs and voting for our 2022 #FreeHugs postcard! We are so grateful to Jonny Division Martinez for such creative contributions. She designed 3 wonderful postcards for us and through your votes, one was chosen!
Jonny is an Early Childhood Education (PreK – 4) major with Special Education Certification at Alvernia University in Pennsylvania.
Fun facts about Jonny:
She was born in the Dominican Republic and lived in the Virgin Islands.
She speaks Spanish.
Her name is Jonny but is pronounced as Honey.
Now, for what we all have been waiting for, the winning design is…
Free Hugs Bear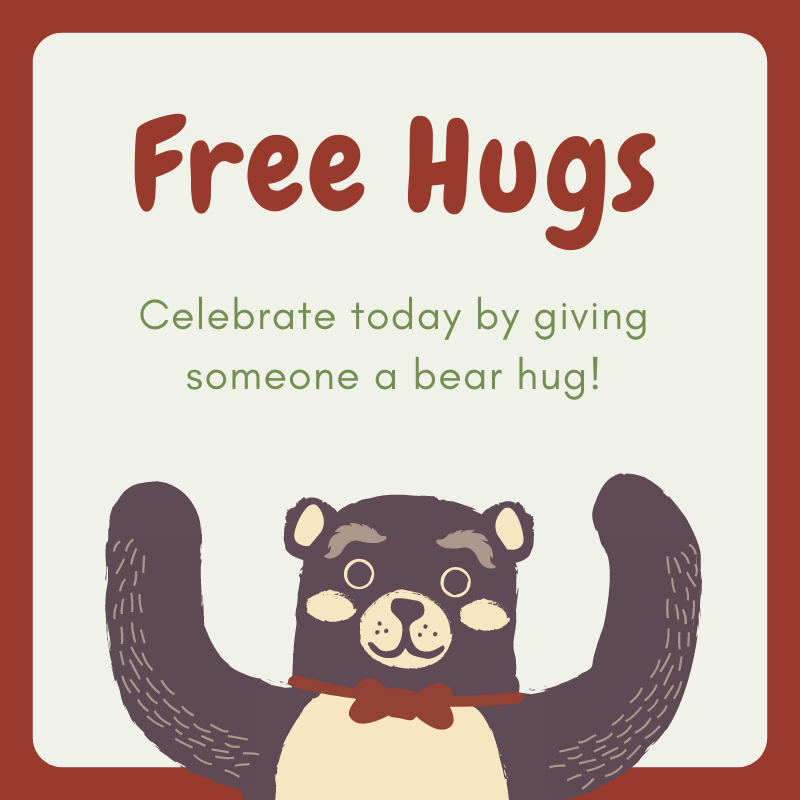 Thanks again for all your votes and a special thank you to everyone who has submitted designs for the 2022 #FreeHugs Postcards. We had a lot to choose from and cannot WAIT to see what you all bring for the #2023 #FreeHugs Card next year!

We are excited to get these printed and sent out!